Request Demo
Drop us your details we will get back to you soon!
A Life Saver for Future Sales Management – Sales Management Tool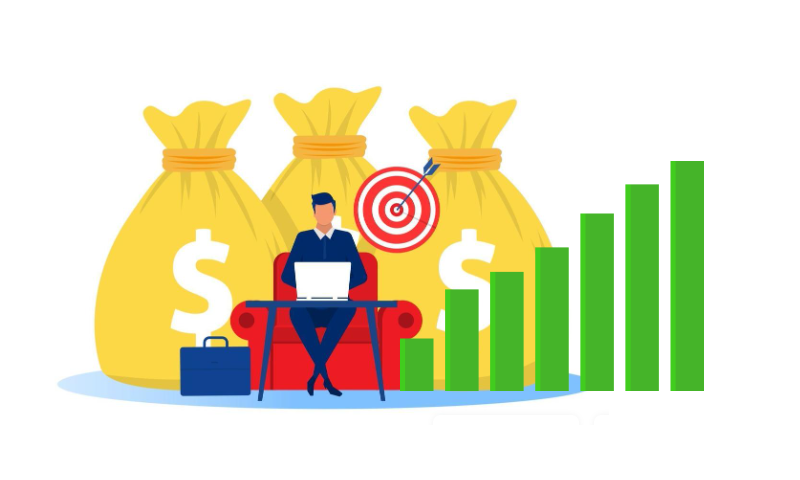 Tools for managing your sales have been constantly improving and evolving with the advancement of technology, and they continue to be game changers in the industry. With the help of their powerful functionalities and insights, your sales strategies remain well-optimized and well-processed, leading to the best results. Please study the below pointers that underline the importance of sales management tools in managing your future sales.
Decision-Making with Data-Driven Strategy
Through sales management software, your sales team gets access to large quantities of data consisting of client information, product catalog, and sales metrics. Using this data, sales managers can make their decisions with efficiency. This way, you can optimize your sales strategies, adjust your product pricing and varieties along with identifying the best-performing employees, all with the help of the client's preferences.
Improved Productivity in Sales Teams
With the aid of impactful sales tracking software, you will be able to increase the collaboration skills and productivity factor of your sales team. Via the centralized portal available in the software, leads can be tracked, contacts can be managed, appointments and tasks can be scheduled and recurring tasks can be automated. Response times and coordination abilities also can be improved with sales performance management tool that aid with data sharing and communication.
Improvement in Sales Forecasting
For your goal setting, resource allocation, and budgeting to be effective, the sales forecasts must remain accurate. Sales management tool makes sure that your sales forecasts are to the point by using automated reports and historical data. With the evaluation of previous market trends, sales performance, and other pointers, sales managers get to have an idea of future sales scenarios. Added to that, your resource planning, sales target preparation, and inventory management get better with these reliable insights.
Streamlined & Systematic Sales Process
Beginning with the lead generation till the closing of the deal, sales management tools ensure that your complete sales process remains streamlined. The software is built with features that help with lead tracking and nurturing, settings notification and reminders, prioritizing required leads, and nurturing relationships along with efficiency while moving the deals through your sales pipeline. Upon working with sales tracking software, you are accessible to instant sales pipeline visibility, fast identification of bottlenecks by the managers, prompt addressing of issues, and increase efficiency of the overall sales process.
Customer Communication & Personalization
By the strategies laid out by reliable and trustworthy sales tracking software, you will be able to do personalization in each client interaction. As you access the customer information through the software, you will be aware of their purchase history, engagement patterns, and shopping interests. This way, your sales teams can provide tailored approaches where they avail relevant services and products with customizations. By availing of a customized shopping experience, your customer satisfaction levels along with winning their loyalty and thereby leading to increased sales conversions.
Remote & Mobile Capabilities
In the future, sales management tools might come up with advanced remote and mobile capabilities. As the sales teams are operating in both remote as well as mobile conditions, cloud-based and powerful accessibility will help the employees to avail important data and collaboration facilities at any time and from anywhere. This way flexibility is assured, and the sales team shall address all the customer queries promptly along with maintaining their productivity even when they are not operating from the respective offices.
It is proved that, with the data-driven mode of decision-making, improved productivity, streamlined sales process, accurate sales forecasts, personalization facilities, and support received for remote and mobile work, sales management tools are indeed an eye-opener. Through these potentials, your sales teams will be able to achieve a competitive stage by boosting their productivity and performance and thereby achieving sustainable growth.