Request Demo
Drop us your details we will get back to you soon!
Banking CRM: How it helps businesses overcome challenges?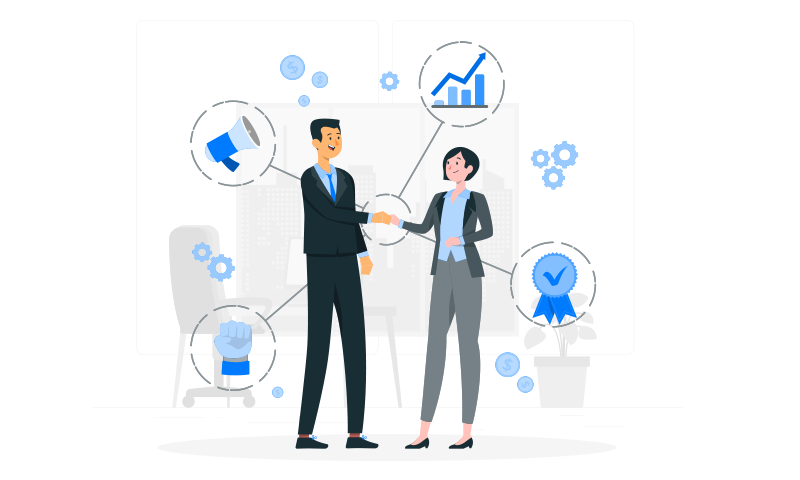 Like any other business industry, the banking sector is highly competitive and trying to attract customers towards its products and services. As compared to any other business industry, banking firms struggle a lot for maintaining existing customers and easing the onboarding of new customers. The banking business always needs its customers alive, and they have to ensure that they are capable of meeting customer expectations. It is the reason that why the banking sector needs the help of CRM software.
Customer relationship management software helps plan business operations as well as overcome serious challenges facing the banking sector. It organizes and tracks end-to-end sales activities and visualizes the sales funnel in real-time. So, you can ensure that there is no room left for missed sales and lost business opportunities.
Let's start form understating the major challenges in the banking sector
Data security
Banking industry documents and files include high confidential information such as personal details, financial transaction documents, debit, credit details, and a lot more. All these are private and have to take care of with high security. Because of security issues, banking sectors are fearful about managing their functions using online business management tools.
Customer management
Most of the baking sectors have almost similar products and services so that you can see tight competition everywhere. Many financial institutes fail to give satisfactory experience to their customers. This situation can be tackled down only if you win by understanding your customers and their preferences.
Implementation of proper sales tracking CRM software can resolve these challenges effectively with the help of its features. Cloud-based CRM software ensures that your business data is safe with you, and it encourages seamless data transfers across multiple platforms at any time. CRM in the banking sector helps financial institutions identify customer needs using customer data at the central database. Keep track of customer interest and search history to design personalized package to make them happy customers.
Other benefits of using CRM in the banking sector
Better qualify leads
CRM in the banking sector is a better business tool that helps capture leads from online, offline, and third-party websites. You can make quick and effective responses to the prospects at the right time. It's a big factor that shortens the period of lead conversion.
Enhanced staff productivity
CRM in the banking sector ensures that all activities are happening in the sales cycle systematically and organized. It automates repetitive business activities and manages time efficiently. Hence you can have time for increasing business productivity.
Business insights
CRM keeps an eye on entire business functions through monitoring the sales funnel and generating business reports. Authorities can refer business reports regularly to manage time, organize sales campaigns and find bottlenecks in the sales pipeline for the enhanced business experience.
Sales tracking CRM in the banking sector scale-up company performance and retain long-lasting customer relationships for taking your business to the next level. Identifying bottlenecks and customer pinpoints at the right time shortens time to reach the business goal. Get a customizable CRM and let your financial sector shine in the market.