Request Demo
Drop us your details we will get back to you soon!
Benefits of using customizable sales tracking software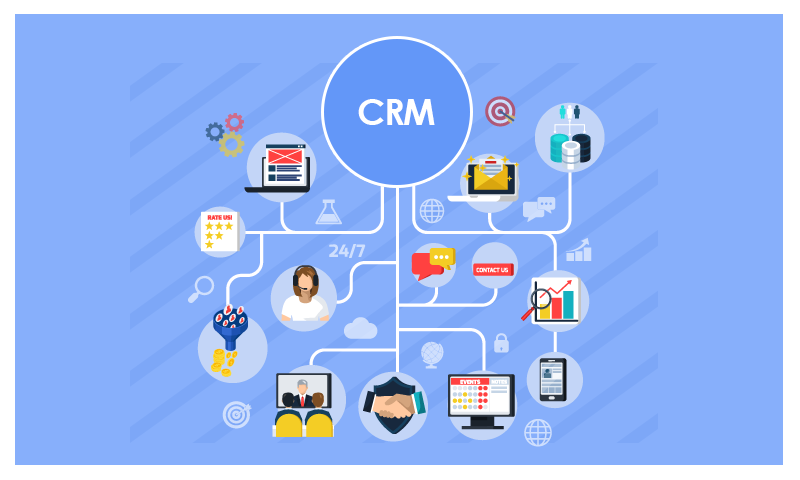 From customer retention to increased sales, and productivity to real-time sales management, sales tracking software provides a lot of benefits for the enhancement of a business. Sales tracking software is a unified SaaS solution that manages and organizes sales and other activities to scale up businesses to stay ahead of the competitors in the industry. Here we describe the benefits of using sales tracking CRM software that is highly beneficial for small business owners who wish to know more about sales CRM software to scale up businesses. Also, this article describes who all can get the best out of sales tracking software.
Top advantages of using sales tracking software include:
Better customer service
Modern CRM software improves business-customer relationships by understanding the true nature of customers. For that, you can store customer detail at the central location and can instantly access from any part of the world. By analyzing and understanding customer profiles, you can offer them personalized services for building long-lasting relationships.
Triggers sales operations
Sales tracking software helps you streamline businesses, automate business tasks, manage sales pipelines and analyze all sales data in one place. It systematically organizes the sales funnel and helps visualize sales operations in real-time. These all will result in improved sales and productivity.
Communication management
Business communication needs to be managed efficiently as it directly gets affected the growth of a business. CRM software makes it easy for you to interact with customers and peer groups through a unified system by sharing alerts, reminders, emails, and notifications. Also, team members can share business records instantly with their team members for better time management and enhanced productivity.
Accurate sales forecasting
Sales tracking apps help you make future business plans with immediate effect using the feature of automated sales reports. It allows you to take a look at business performances at regular intervals for planning future operations based on that insight.
Lead nurturing
Lead management is a complicated process, and it is one of the most relevant functioning of a business that fosters business growth. CRM software ensures easy capturing of leads, leads categorization, qualification, and lead nurturing systematically. In this way, you can prevent lead leakage and raise lead interactions smoothly for increased sales.
What organizations can benefit from using CRM systems?
There are many types of companies functioning in the market, and sales tracking CRM software can help them all increase sales and productivity. Businesses with dedicated sales teams can go for sales CRM software as it can ease hardship with the automation features, and that will result in improved productivity. Business start-ups can go for this business tool without any doubt as it can help them systematize business tasks without that much effort. All over, sales tracking software can help all organizations that are seeking increased efficiency.
Sales tracking software automates sales journey and controls sales cycle with accurate features for scale-up sales and revenue. It helps you understand how the business progresses in real-time and that will be helpful for planning and organizing more innovative ideas for your business. Implement a customizable sales tracking software and be innovative and progressive in the corresponding industry.