Request Demo
Drop us your details we will get back to you soon!
Significance of field service CRM software for mobile working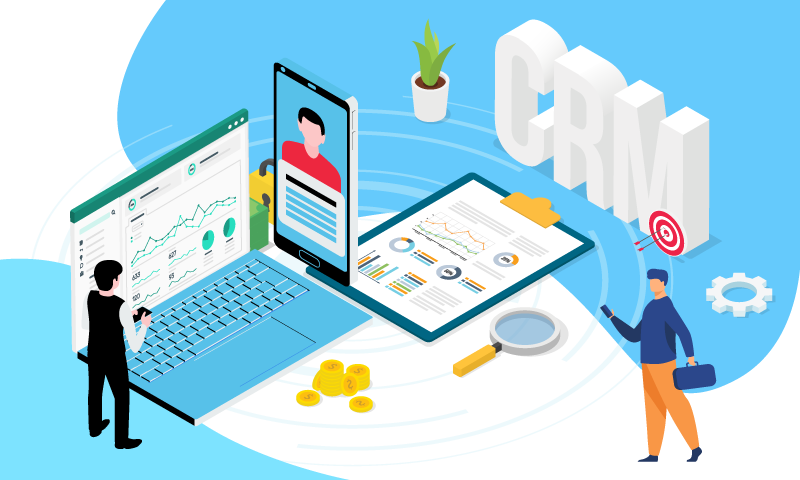 Field service CRM software is one of the best business tools for managing mobile sales and remote works. The field staff management app is a Saas solution combined with a web dashboard for back-office employees and a mobile dashboard for field sales executives. It connects both managers and employees in real-time for the smooth functioning of the sales activities. By collaborating with teammates, field employee tracking software enables business leaders to measure and control employee productivity and performance in real-time. It helps the managers to ease the difficulty of assigning tasks, managing sales routes, and placing orders for the enhanced business productivity. Sounds interesting, and want to learn more? Here we go!
Relevance of mobile field service management software
Most business organizations have to manage sales operations from various locations. It is relevant to be connected for planning and executing business operations and making business decisions. In this scenario, field force software plays a significant role in managing all the employees for better collaboration. With field staff management software, sales executives from various regions can easily get connected and access business data at any time. It is helpful for increased productivity.
How can executives benefit from using field employee tracking software?
Field executives can access relevant business data from anywhere at any time.
They can integrate and collaborate with business projects from anywhere.
Executives can make instant communication with team leaders and peer groups from any part of the world.
Sales representatives can share task updates in real-time.
They can share customer reviews to the central system from the field instantly for further follow-up activities.
Salespeople can share expense receipts and captures for easy expense claims and better transparency.
They can place orders from the field to reduce delays in business processes.
All the updates from the field executives will be get updated to the web dashboard. Hence the sales managers can take necessary actions for the immediate completion of the business activities.
Advantages of mobile field service management software for your business organization.
Centralized data management
It ensures access to business data from anywhere at any time with enhanced security. Filed executives can retrieve product details, customer details, and customer interaction history with the instance for better business performance.
Increased efficiency
Field service management software automates the sales journey and reduces tedious tasks such as data entry and paperwork. It will be resulted in improved productivity and increased sales.
Cutting down the cost
Sales tracking software for field employees helps businesses reduce their operational expenditure by maintaining accuracy in sales activities. Also, it identifies task duplications and eliminates errors.
The potential features of field service CRM software can manage mobile working more efficiently and effectively. It helps your businesses to move forward by collaborating with the team members from different locations at the right times for the increased sales and productivity. Its advantages, such as a single data repository, increased efficiency, and effectiveness in operational cost, can help streamline business operations and manage workflow seamlessly.