Request Demo
Drop us your details we will get back to you soon!
Familiarizing the FMCG Sales App - Your Ultimate Solution for Boosting Revenue!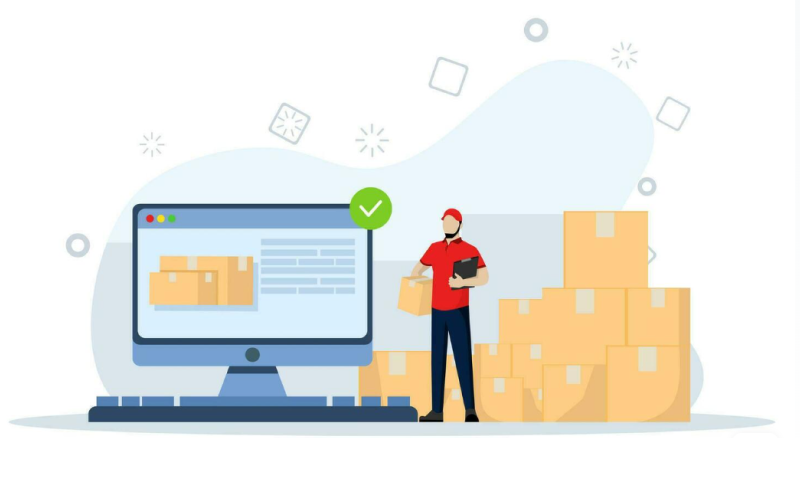 Are you looking to take your FMCG sales to the next level? Look no further! The FMCG Sales App is a cutting-edge, user-friendly tool designed to revolutionize your sales strategies and maximize your profits. With this tool, you can benefit from many features that help increase sales performance and productivity to a high level. Here's how the FMCG sales app can help you achieve remarkable results:
Streamlined Order Management
Say goodbye to bulky paperwork and manual order processes. With FMCG sales tracking software, you can simplify the order management process, allowing your sales team to create and process orders efficiently while on the go. It ensures faster order processing, reduces errors, and enhances customer satisfaction.
Real-Time Inventory Tracking and Management
Never run out of stock again! Your FMCG sales tracking software is the most apt tool you can ever have. It provides real-time inventory updates, giving you and your sales team instant visibility into stock levels. This feature helps you, prevent stock outs and better plan your inventory to meet demand.
Intelligent Sales Analysis
Make data-driven decisions! With a better FMCG sales management tool, you can get valuable insights into your sales performance, customer behavior, and market trends. It can be possible in many ways, but the most suitable feature is automated sales reports and easy accessibility to sales data. Instant access to sales and customer data enables you to recognize growth opportunities for maximum impact.
Sales Route Optimization
Save time and fuel costs! The FMCG sales app includes a route optimization feature that helps your sales representatives plan the most efficient routes for their daily visits. By minimizing travel time and maximizing customer visits, your team can focus on what matters most - driving sales.
Effective Customer Relationship Management
Strengthen customer relationships! The FMCG sales app comes with great features that enable you to track customer interactions, preferences, and purchase history effortlessly. This valuable information allows your sales team to personalize their approach and offer tailored solutions, enhancing customer loyalty.
Easy Integration and Scalability
It seems that every business is unique, and they have their own way of controlling business. FMCG sales tracking software is flexible to integrate smoothly with your existing systems, ensuring a hassle-free implementation process. Additionally, the wonderful fact is that this sales management tool is scalable, that helps accommodate your business's growth and changing needs.
Mobile Accessibility
Empower your sales team on the go! The FMCG sales management software is accessible on various devices, such as smartphones and tablets, enabling your sales representatives to access critical data and conduct transactions anytime, anywhere.
Take the first step towards skyrocketing your FMCG sales today. Embrace the FMCG sales app and witness a new era of efficiency, profitability, and customer satisfaction. Don't wait; revolutionize your sales process now with a well-crafted sales management tool.