Request Demo
Drop us your details we will get back to you soon!
How CRM manage lead distribution and help businesses to grow?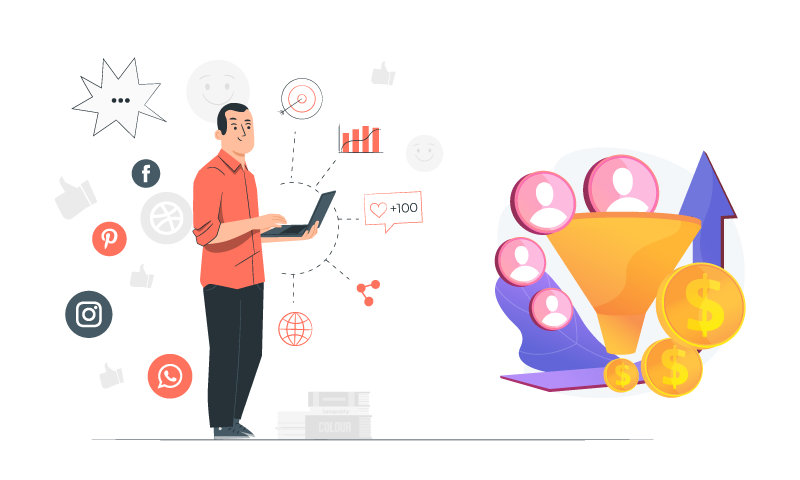 Leads are the significant source of a business that defines the quality of future business operations. It is necessary to have a perfect lead management system to achieve more profit and revenue. It can capture leads from various platforms like online, offline, and other third-party websites simultaneously. The real challenge for managing the lead system comes after the leads are exported to a single location. That is the lead distribution and follows up activities. We need to ensure that each lead gets significant attention within a short time. Otherwise, there evolve high-risk factors to win the deal. An accurately implemented lead management tool can help you resolve this issue by systematizing lead distribution processes and other activities.
What is lead distribution?
Typically, a business organization has several sources to capture leads, such as websites, emails, social media platforms, third-party websites, and more. Once the prospects are captured to the central system, an effective lead management tool assign leads to the right people at the right times for follow-up activities. The companies can manually or automatically assign leads as quickly as possible, considering different attributes such as location, priority, or lead behavior. So the sales executives can start working on follow-up activities for achieving better business opportunities.
Benefits of a lead distribution system
Reduced turnover time
The distribution of leads to the most suitable executive at the right time increases the chances of lead conversion. Quick and effective means of communication with leads increases sales opportunities that mean quick responses can satisfy prospects.
Increase in transparency
Lead management software ensures clarity in lead assignments. Sales managers can keep track of the executives to monitor the lead management statuses in real-time for closing more deals faster. Same as this the sales executives can update statuses of sales activities to the managers for the increased sales.
Accuracy in meeting the targets
The sales managers assign leads to the distributors based on some attributes. Hence, the sales executives can easily manage the leads as they may have some amount of expertise dealing with that lead's requirement. The instant access to lead data located in a single platform also plays a relevant role in meeting the targets within the given time.
No room for manual errors
Sales executives can access all lead data from the central database at any time from anywhere. They can use a digitalized form of data for strengthening communication with prospects. So the sales executives can be free from the tedious tasks of data collection and management. Automation of repetitive sales tasks helps business executives concentrate on other tasks for improved lead conversion.
Lead distribution is an important stage in the entire process of lead management. It is one of the stages that you need to manage with ultimate care. Flawlessly manage lead distribution system and nurture the leads with personalized services to close more deals in less time.