Request Demo
Drop us your details we will get back to you soon!
How does Sales Tracking Software Beat the Tough Challenges in Business Industry?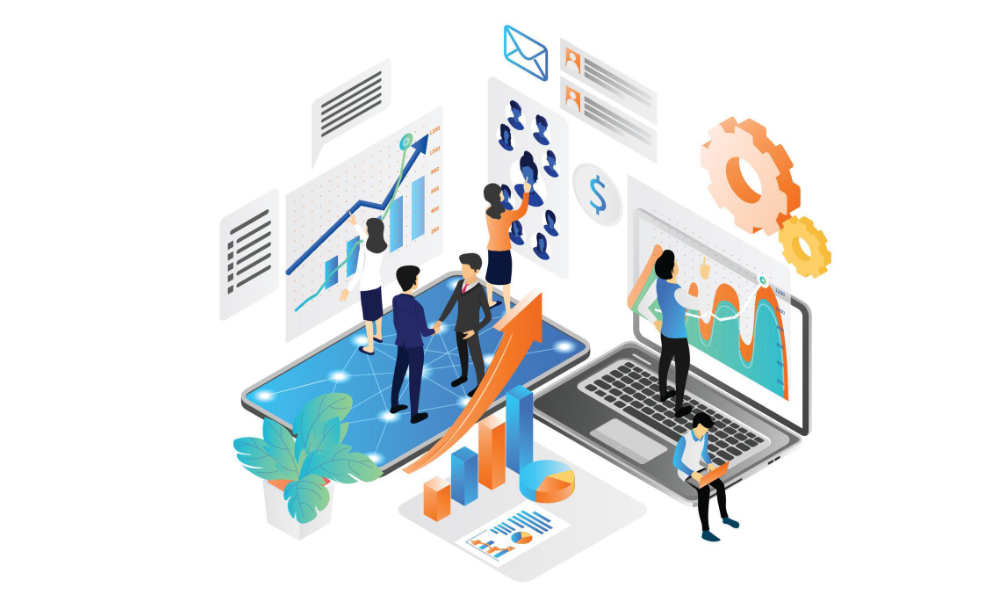 Sales handling is a complicated duty that involves continuous research and great responsibility in scheduling various operations. You may face several road bumps and difficulties during the execution of these operations. Sometimes it happens from the actions of your own sales executives who monitor and systematically schedule sales. And sometimes, even from your customers. No matter what difficulty you face, it is your responsibility to lead your organization in the right direction without any trouble. Unorganized sales pipeline management delayed sales activities, and improper employee management is a few major problems that negatively impact your business growth. At first, you may figure out how to manage these difficulties efficiently. Thereafter you shall opt for an appropriate business strategy to beat your competitors. Choosing a powerful sales tracking software will help you face all these challenges by organizing your sales operations and making clear of them from the sales cycle.
Let us now evaluate the challenges we often find in today's business industry and how sales tracking software effortlessly solves those challenges.
Improper Inventory Handling
Most businesses do not have suitable tools required for tracking their inventory and stock. And, this indeed is a big issue, often causing delays in the activities of the sales management. Inventory and stock shall be handled well to assure the systematization of factors like goods movement, on-time product delivery, and improved productivity. Irresponsible stock handling results in unexpected road bumps in the departments of production as well as distribution.
Improper Management of Customer Demands
Digitalization has created major changes in consumer patterns and the overall market functioning. Customers nowadays expect a streamlined sales experience with swift product deliveries. Oftentimes, businesses are unable to meet these demands because of the absence of suitable business tools. Consumers' shopping patterns always keep changing. Hence, it is extremely important to keep studying the trends and new traits to sustain your position in tight competition.
Inability to Beating the Tough Competition
The market is always in the process of expanding. Numerous brands are available for each service or product that you are looking for with a vast variety of functionalities and features. It is difficult to sustain one's position in the ever-changing competition. You will experience problems in your stability if your organization is dealing with irresponsible team collaboration, disorganized team management, and improper sales tracking.
Delayed Activities in Distribution Department
Your business growth will be negatively affected if there is no coherence in product distribution and order handling. Delivery delays will eventually affect the satisfaction of your customers. This in turn shall hinder the overall development of your business.
How does sales performance management software help in beating the difficulties in business activities?
You can easily study the inflow and outflow of the stocks dealings with the help of sales tracking app. Updates are marked in a centralized system through which the sales manager can access the required data in real-time. Hence, the stock management is carried out at the appropriate times.
Sales management software protects all the essential customer information in a centralized database. And the data can be accessed no matter what time or location you are at. Sales executives can make great use of this information by manipulating the available data and studying the customers' shopping patterns.
Sales management software helps in coordinating sales operations and aids in creating precise sales reports. Thereby, one can make sure that the sales cycle activities are functioning smoothly.
Collaborations can be done instantly on various sales assignments with the use of sales tracking software. This way, the sales employees can prevent time wastage, any possible errors, task duplication, and delays.
The executives can easily handle the fresh orders while managing the old ones all at the same time. They can give statuses to the respective managers for the upcoming order processing and for taking approvals.
The features listed above will help in solving the various issues we face in the market. So that you can achieve your goals at the earliest. By using powerful sales tracking software like Salesfokuz, you can create a virtual workspace for monitoring sales at any time from anywhere. Remote sales are executed easily by syncing the executives and their respective managers through a centralized spot that links mobile sales applications and web applications. Beat the hot market traits and address the tough challenges using Salesfokuz!