Request Demo
Drop us your details we will get back to you soon!
Sales Tracking Software
How Sales Tracking Software help Businesses?
Do you lack an effective sales management system to track the sales funnel? Are you on the hunt for a customized solution? It's time you implement efficient sales tracking software into your business infrastructure support. Customized sales tracking software is designed for businesses to streamline, automate, and visualize their sales journeys hindering all the communicational and operational loopholes. With a perfectly implemented sales management app in the system, businesses can boost their sales efficiency by 40% which consecutively improves their profit levels as well.
The sales tracking software enables the team to build a sustainable business environment and accelerate the lead process effectively. It helps track potential leads, manage customer data, forecast sales targets, and plan accurate sales routes which sequentially helps in establishing long-term stability in the business. Moreover, sales tracking software empowers sales executives and also manages sales, orders, targets and inventory effortlessly.
Ensures greater volume of sales and fast conversion
Measure and monitor the complete productivity of the sales force and extend quality sales support using the powerful features of customizable sales tracking software.
Cuts lead leakage and accelerates sales journey
The sales tracking software flawlessly captures leads from multiple online and offline channels and brings them together at a centralized location. A set of comprehensive lead management features identifies potential leads from a pool of inquiries. Later qualifies, analyzes, and nurtures them to encourage new business opportunities.
Single repository of business data
Sales tracking software brings all business data and customer information at a single location altogether as organized. It ensures easy retrieval of business data from any part of the world at any time for improved business functionality, sales, and productivity.
Automates end-to-end sales journeys
Customizable sales tracking software supports quick and hassle-free sales journey that helps in maintaining steadiness in the workflow. Eliminates manual works, helps set automate notifications for team members, manage time proficiently and enhance the customer experience for better sales management.
Customizable CRM software for any industry
Switch to smart sales with customizable sales tracking app. Have a complete overview of the businesses' operational style and current marketing trend, and then adopt the most appropriate sales management app for your business. Get industry-specific, feature-rich, fully scalable, flexible sales tracking software and control the end-to-end sales cycle with ease.
Route optimization to maximize productivity
Plan, assign, and control optimal sales routes for sales executives to get the most out of every day in the field sales. Managers can allocate the routes to the executives, or executives themselves can update the most effective route to the central system in real-time. Understand the territory, minimize downtime and maximize the sales in one go.
Utilize time efficiently
Automate sales activities and consolidate the whole sales process at a single location to boost efficiency with sales tracking software. Manage, control and monitor the entire sales process starting from placing orders to completing after-sales services. Error-free and authentic sales activities ensure seamless functioning without any delay.
360 degree business overview
Visualize the entire sales cycle activities with powerful sales tracking software and know order statuses, stock inflow, pipeline forecasted, leads in each stage, deals closed, and customer interactions in a few clicks. Automated business reports provide detailed analytics that allows the evaluation of business performance instantly.
Other Features
Unleashing More Powerful Features to Manage Your Sales Team in a Better Way!
Attendance Management
Instant Location Tracking
Stock & Order Management
Team Management
Target Management
Instant Notification
Expense Management
Attendance Management
Attendance Management
Say goodbye to a daily visit to the office for reporting! With the attendance management feature, executives can log in from their device just with a single tap from anywhere and start the work. This will get updated to the central system. The sales managers can stay connected with executives till signing out for the day. Sales management app connects mobile dashboard and web dashboard at a central location that shares business data to both sales executives and managers. With the help of this, sales managers can view sales teams' attendance status from any part of the world at any time.
Instant Location Tracking
Instant Location Tracking
Are you constantly worried about status of sales activities of your field team? No more worries! An effective sales tracking software for field executives can manage the field workflow through tracking. Track your sales teams with sales tracking software and help them accomplish business activities to close targets on time. Unlock the full potential of field employees by identifying how they invest their productive hours in the field.
Stock & Order Management
Stock & Order Management
Have you ever wondered how stock and order management go side by side flawlessly? It is possible with customizable sales tracking software that helps business executives to manage the equilibrium of stock inflow and outflow of a business. The managers get notified about each level of stock; hence they can refill it immediately. Sales management software ensures a seamless order management facility that empowers field executives to manage error-free order placement in real-time. Track the orders in transit and know the statuses.
Team Management
Team Management
You can't achieve business success without having proper team collaboration within the organization. With the sales tracking app's appropriate features, you can improve the team's efficiency. Get a customizable version of a sales management app and assign tasks, monitor performance, and set deadlines systematically. Notifications, reminders, and effective communication facilitate perfect collaboration on business tasks. A centralized cloud system stores all-important business documents for ensuring easy access and better communication. Hurry up to get an online sales tracking software for executives and experience the changes.
Target Management
Target Management
Assigning and managing targets have impacts on the growth of a business. The target management feature of sales tracking software enables business managers to set and allocate targets to the sales executives from their web dashboards. It will get updated to the mobile dashboard of sales representatives, and they can start working on it right away. Similarly, the salespeople can update target statuses to the centralized system, and the managers can view this from their web application. View and manage target management system within a few clicks without making calls and sending messages.
Instant Notification
Instant Notification
With the unified dashboard interface of sales management software, sales managers and executives can send and receive notifications instantly from anywhere at any time. Each time, from placing orders to distributing products and making payment collections, the managers will get notified of every business activity in real-time. On the other hand reminders, and notifications make managers, and sales representatives aware of the upcoming event or meetings scheduled. Instant notifications help you be proactive in every second of your working hours and ensure no more missed sales opportunities.
Expense Management
Expense Management
Gain transparency on operational expenses with customizable sales tracking software and enable field executives to digitally capture, and upload expense receipts with the instance. It will be get updated to the managers' web dashboard, and they can make employee expense reimbursement processes at the earliest. Minimize time, reduce errors and say goodbye to paper works and manual calculations. It brings transparency in financial dealing along with utilizing time efficiency. Hence, make expense claims using the sales tracking app and take the business to the next level.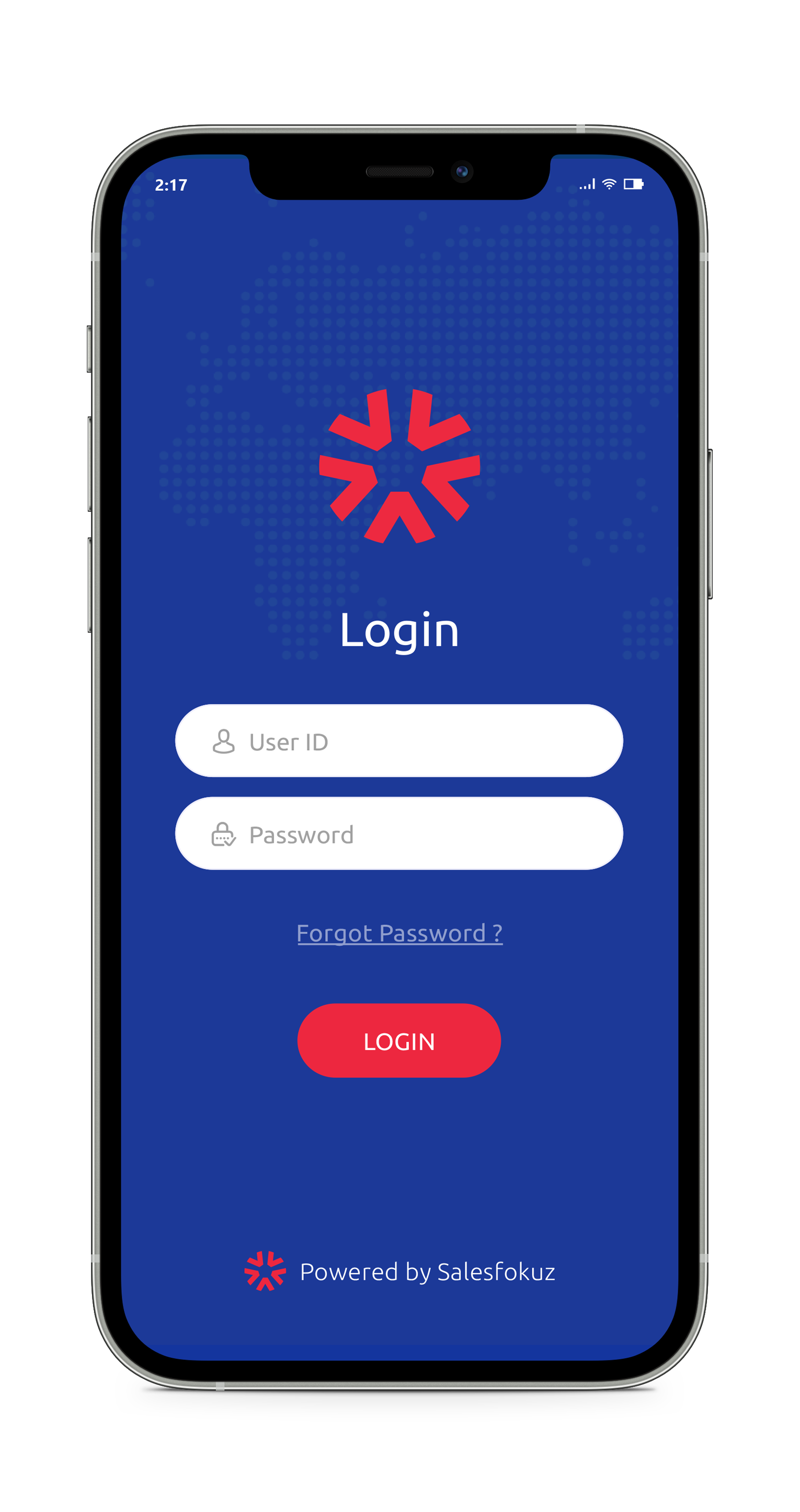 Advanced Sales Tracking Software Ensures
Complete visibility of end-to-end sales cycle.
A single data repository to assists sales people to manage and execute all sales tasks.
Elimination of paper works and increases work time efficiency for enhanced productivity.
Business leaders to measure business losses, progression and success.
Detailed analytics of sales, employee performance, and entire sales funnel for better business evaluation.
Flexibility, clarity, and transparency in sales accounts and transactions in real-time.
Extracts data from various sources and organizes it at a central place for easy retrieval.
Reduction of work-related stress and strain for the sales force and sales managers.
Healthy relationships with customers for an extended period.
An improved conversion rate of prospects to customers.
Equilibrium of sales processes to stay ahead of competitors.
Trusted By 10000+ Customers & CRM Experts for having bridged with all their sales and communication differences expediently
Why do 100+
Businesses love Salesfokuz?
Flexibility, ease of adoption, great support and more - hear it directly from them!

The Salesfokuz app is very user-friendly. Implementation of Salesfokuz has made our sales process systematic and easy.
- PVS Builders

The target management feature has enabled us track all sales activities in real-time and timely restructure the targets as required.
- Aizar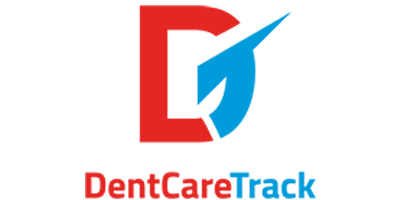 I have had the experience of dealing with Salesfokuz in two of the organizations with which I was associated and I find their deliverables to be very good and reliable. Their after sales service is also commendable.
- DentCare

It's a very efficient mobile CRM for field force tracking and management. It increased the productivity of my business. Thank you Salesfokuz.
- Kairali Jewellers

No technical knowledge required. Its all easy and comfortable.
- Solgen
FAQ
What is sales tracking software and why do businesses needs one?

Sales tracking software is an ideal SaaS solution that automates end-to-end sales processes. This CRM software connects web dashboards and mobile dashboards for the entire sales management. Every organization needs to implement proper sales management software to streamline sales operations. With the help of sales tracking software, the sales managers can place orders, controls inventory, streamline leads tracking, and execute route planning excellently. Cloud-based sales tracking software for sales executives, stores business data in one place that helps executives easily access relevant business details and customer profiles. It fastens business deals with much clarity in operations. All these will be resulted in improved productivity and increased sales. Hence, implementing sales tracking software is necessary thing for the meaningful growth of a business.
Are sales tracking software cost-effective?

Sales management software is cost-effective for all businesses. You can avail of its customizable version, so you don't have to invest money in unwanted features. Its implementation is easy, just like installing applications on your mobile phone, and there is no additional payment for learning its operations. Also, customers can get this product based on the company size. The cost of this product depends on the number of users or licenses. So it doesn't matter the size of your organization; you can get it within an affordable price limit.
How do sales tracking software support businesses growth?

Sales tracking CRM software can support your business growth systematically and authentically. With sales management software, you can optimize sales tracking activities and streamline day-to-day procedures that fall into one place. Businesses are still stuck using traditional business models such as excel spreadsheets for data management and sales management. This practice is useful; however, there leaves room for task duplications, errors, omissions, and other mistakes. It is complicated, time-consuming, and causes extra business expenses.

Implementing sales tracking software assist you to automates the sales journey and obtain a better hold on business progresses. With this solution, you can determine individual employee performance, plan inventory supplies, manage customer relationships in real-time. It provides business insights instantly for quick decision-making. Also, it helps business leaders, reviewing losses incurred in the sales cycle and business improvements simultaneously. All over, sales tracking software can help you better manage the sales cycle and business growth.
Is business data safe with sales tracking software?

Cloud-based sales management app provides a centralized data management system that stores all relevant business information and customer data in a single location. This data includes purchase history, shopping trends, lead data, contact information, product details, and much other business-related information. It keeps all data secured and safe from data piracy and cyber-threatening. Sales managers and executives can access these data at any time for the successful completion of business tasks. Also, it allows you to share business data across different channels without losing or corrupting any valid information.
How does sales tracking software help to execute field sales operations?

Field sales tracking software for sales representatives helps businesses to manage and organize field sales in different ways. With the location tracking feature, sales managers can track the GPS location of sales executives and can monitor the field sales in progress. Simultaneously, sales executives can make instant communication with managers whenever required. Managers can assign business tasks in real-time through a web dashboard, and the same will get updated to the mobile dashboard, and hence, the executives can start working on it with the instance. By sending auto-notifications and reminders, managers can help field sales executives not to miss any relevant business operations, meetings, or events. Along with these, field employee tracking software helps plan and assign sales routes to get maximum sales in one go.
Can sales tracking software support B2B business model?

Sales tracking software supports B2B business models effectively. It is an efficient business tool that supports the growth of a business in many ways. There are many business industries in the market, like FMCG, banking, real estate, healthcare, manufacturing, and service industries. All of these are different from each other in size, operational mode, and functionalities. To mark a milestone in businesses, you can avail sales tracking software as industry-specific. Also, another noticeable advantage of this business tool is that it is further customizable according to each organization's requirement. Hence, B2B businesses can streamline business operations to stand ahead of the industry. At every point, sales tracking software supports b2b business models and helps them make healthy customer relationship management.