Request Demo
Drop us your details we will get back to you soon!
The top most benefit of sales CRM software and how it support sales activities?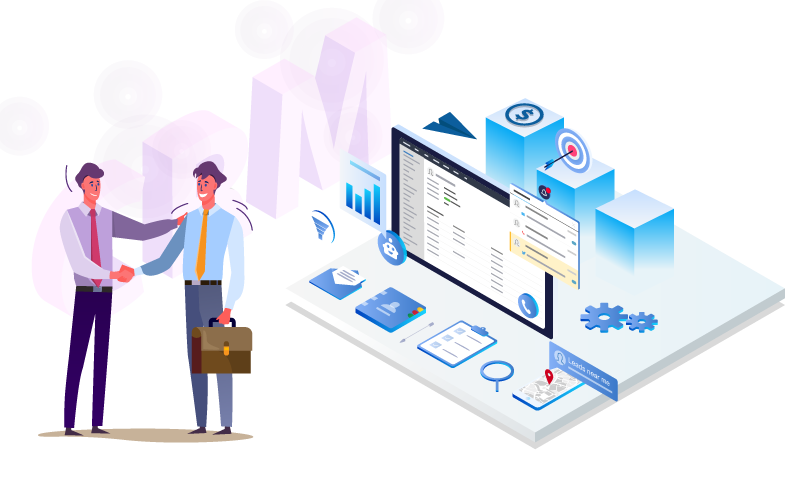 During this digital era, businesses have become more conscious of using business tools and infrastructure for managing business functions. They found out that manual processing of business reports and data collection is taking more productive hours of employees. This made them to search for automation tools. Sales automation and sales tracking tools help salespeople efficiently work on their business tasks rather than spending their productive hours on time-killing activities. With tracking and automation features, businesses can advance in building better customer relationships and brand loyalty. Choosing an all-in-one sales tracking software is the best solution for all these concerns.
CRM platforms benefit businesses in several ways, and here we describe some of the more concrete advantages your business can get from sales CRM software.
Better customer relationships
CRM software is mainly focusing on building super existing customer relationships. It is efficient in managing all of your customer contacts. The customer data include demographics, previous inquiries and messages with the business across all channels, shopping interests, and purchase records. All these will be available within a few clicks for the employees, and that help them provide the best service for the customers. The sales executives can develop personalized services based on customer profiles, and that ensures a higher level of customer engagement.
Increase in sales
The sales monitoring app helps you streamline business activities. With the CRM tool, you can automate repetitive sales tasks and analyses sales data with the help of instant sales reports. Besides, it ensures the availability of business information in a single location at any time. All this will help better team collaboration and effective business communication that potentially scales up the sales velocity. Another advent of using CRM is that it tracks the sales cycle and identifies any hindrances in the sales journey. Also, it makes the entire process smoother and reliable.
Better sales routes and location tracking
Planning and fixing sales routes is also important in achieving more sales. CRM tools assist sales managers in finding better sales routes for coordinating field sales. Understating the market trend, customer engagement, geographical features, and many more, sales managers can choose and assign better sales routes to the sales executives. Along with it, the sales executives can also choose the route for themselves. Field sales management software's location tracking feature is extremely helpful for all businesses. Using this, the managers can track and connect with sales employees for monitoring the field sales activities.
Accuracy in lead management
Lead management is a process that needs to be maintained accuracy and efficiency. With the best CRM for lead management, you can easily capture leads from online platforms and assign them to the most appropriate sales executives. You can make quick responses through this system, and that triggers conversion rate and help you make the leads sales-ready.
Sales tracking software ensures a lot of assistance for your business to achieve success. Select a suitable one for your business and streamline the business. The flawlessly implemented CRM system can boost sales and empower salespeople with better facilities. Experience increase in sales and make business deals fast more efficiently.