Request Demo
Drop us your details we will get back to you soon!
Three things to be aware of before selecting CRM software for your business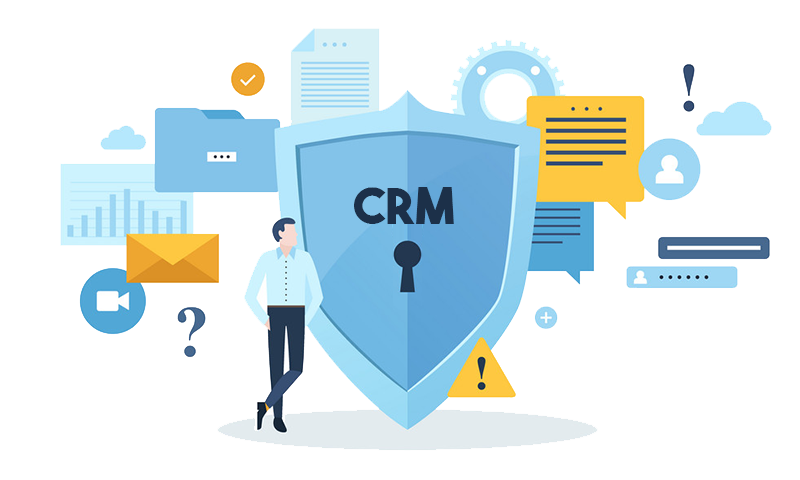 The promise of sales CRM software for businesses is captivating and priceless. The accurately implemented CRM solution can make valuable changes to the entire structure of your business organization. It effectively encourages customer loyalty by providing personalized products and services. It reduces the operational cost of a business organization through sales automation and empowers business employees using its advanced features. Sales tracking app manages leads with great attention and fasten conversation rate for better sales and opportunities. Overall it's a flexible, incredible, and innovative idea that enhances business performance. However, it is relevant to go deep analysis of many things before CRM implementation.
Before the application of any business tool, you need to analyze its benefits, drawbacks, cost-effectiveness, user-friendliness, and many more for effectiveness. Otherwise, you may face many consequences rather than benefits due to partial or false implementation. It is your responsibility to ensure that the CRM software functions well, keeping all the pitfalls away.
Let's see the three major troubles businesses tend to be done, while CRM implementation and how can overcome this?
Implementing CRM before identifying business and marketing goals
Before implementing CRM software, businesses need to be aware of their potential and marketing goals. They need to have gone through a detailed study of minute business possibilities. Many businesses are failing at this point, and they rely entirely on sales management CRM software for managing the business functions. It may lead to a negative impact on your business growth. Therefore, first set your market goals and use CRM software. So, it can help you find potential leads and nurture profitable customer relationships to reach the business goals at the earliest.
Implementing CRM before setting up business organization
Businesses need to welcome changes as the market trends changing and finding newness to overcome market difficulties. However, it is not easy to shift business infrastructures and business tools, just like changing clothes. We need to groom the entire business team to adapt to the changes and conduct ice-breaking sessions. It is similar in the case of CRM implementation. At first, try to make your business ambiance go with the CRM software, and if needed, make technical changes for better suitability. Failure to do this may negatively affect business performance.
Assuming that CRM is everything
Of course, yes, CRM can take your business to the next level, and no doubt it will help your business stay ahead of the competitors. It enables business automation and customer management more effectively and systematizes end-to-end sales procedures. It is good at eliminating manual works and better in team collaboration and communication. However, CRM is not everything for your business. Employee proficiency, healthy business ambiance, and many other factors also contribute to the success of a business. Hence believe in the power of the entire business crew and all other business infrastructures.
Well, sales tracking CRM solution is the best option that businesses can opt for improved productivity. Never forget these points while going for CRM software for your office, as it helps you stay away from reciprocal results. Carefully analyze all possibilities and avoid challenges due to your carelessness. It's damn sure; properly implemented software is a precious asset for your business. With the help of it, you can explore the varied possibilities of a business more efficiently.