Request Demo
Drop us your details we will get back to you soon!
Top advantages that Sales Managers Need from a CRM Software to scale-up sales velocity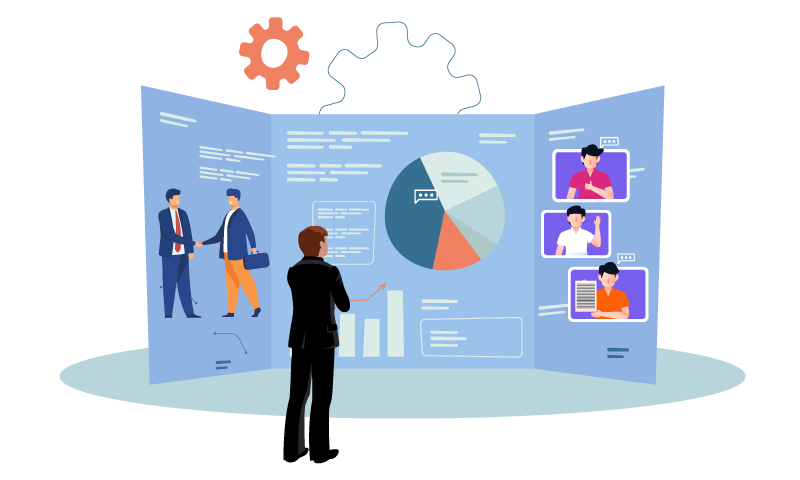 In this competitive world, it's challenging to establish the topmost position in the market. Each business organization is always in search of advanced tools to support its business platform to conquer the higher levels in the market. Hence finding a good business tool is a tedious task for most business managers. No doubt, business managers can go for sales tracking software solutions without thinking twice. It is an ideal option for managing an end-to-end sales cycle to earn maximum revenue from your sales operations.
Relationship building is a fundamental task for a salesperson as it impacts the growth of an organization. Our business world is thriving, and most of the sales activities are digitalized. However, there is still a need for making healthy relationships between customers. It can be easily achievable using sales tracking software. Sales managers have to deal with a lot of things to keep the sustainability of a business. They need to report higher levels about sales status, manage sales pipeline, and also, need to guide sales team members in their performances. All these bring various pain points for a sales manager. Implementing the best sales CRM software is a suitable way to organize sales functions and scale sales velocity. Moreover, sales tracking apps can help sales managers to relieve too much stress and strain.
Let's discuss what are the benefits a sales manager wants from CRM software?
Uninterrupted workflow management
The sustainability of a business is directly related to the steadiness of business workflow. A CRM has plenty of features that allow sales teams to function more efficiently. Fuel up your sales teams providing all necessary business information at their fingertips, and assist them in coordinating field sales through tracking and connecting. Set auto-notifications and reminders and never let them forget any important business meet or activity. Use perfect CRM software and standardize the workflow for improved sales.
Better team collaboration
Team collaboration is necessary to flourish a sales team. An accurately implemented sales management software solution can fuel up teamwork by giving access to all required business information. CRM provides many features such as access to the history of customer interactions, product catalogs, and other business information to encourage better team collaboration. Hence sales managers can be free from the effort of coordinating sales team members on any sales activity.
Sales Automation
CRM software ensures the automation of repetitive business tasks that minimizes the workload of a salesperson. Data can be stored and updated to a single location, and that will be available for all employees in a business. Any updates of the business information, such as policy changes, product renewal, or anything, all will be get updated to the central system within seconds. Therefore sales managers can be worry-free as your sales force has all info at their fingertips.
Seamless access to executive's location
Tracking and connecting with field sales executives in real-time helps sales managers a lot to deal with all hindrances in distant location sales. Sales managers can view entire sales processes like shop visits, orders, and customer complaints at the web dashboard once salespeople update their data through mobile CRM software.
These are some of the main advantages of using sales CRM software, and for sure, sales managers can benefit from these features. With these advantages, sales managers can support the sales force with adequate business information and control the entire team in real-time. Automating sales activities such as data collection and others reduces the sales force's manual efforts and helps them concentrate on other tasks for improved sales. Salesfokuz provides these features and supports sales managers to deal with sales pipeline activities flawlessly and retain healthy customer relationships. Salesfokuz is customizable, and therefore sales managers can expect more support from this saas solution to organize the sales funnel. Get Salesfokuz!