Request Demo
Drop us your details we will get back to you soon!
Why sales CRM software is more relevant now than ever before?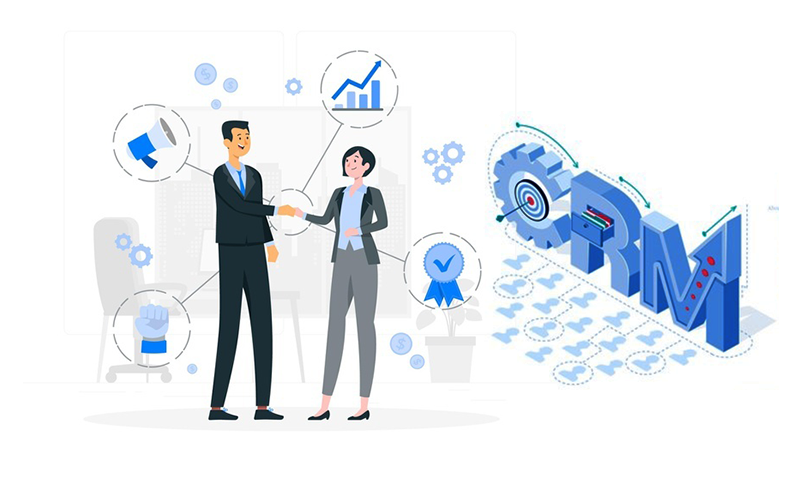 Sales CRM software gets more attention than in previous years, and many companies switched to using CRM software. Do you know why? It's simple because they identified that sales tracking software is the best tool they can trust for streamlining sales and customer engagement. Customer loyalty is more important for a business as it takes your business to the next level. The ultimate aim of a CRM solution is to attract customers by systematizing, tracking, and monitoring sales activities in real-time. Sales CRM ensures quick and effective actions in managing the end-to-end sales cycle and empowers employees with accurate features.
With CRM software, you can experience an increase in the number of loyal customers as CRM ensures customers are served with the right solution at the right times. It is because CRM software supports sales executives in understanding each customer's preferences through data analysis. The current business environment needs CRM very much as it is no longer a choice but a fundamental factor that drives more sales. Here, you can see the features that make CRM an inseparable part of a business.
Better customer data management
Business data means everything in a business, and a shortage of data may cause critical issues when operating business activities. You can overcome this crisis by implementing sales CRM software, as it offers a perfect data management system. It feeds customer data, product details, and other confidential data to the central database and provides access to the employees for easy access. This feature reduces manual efforts and saves a lot of time as it is not required data entry and manual file management. Use data wisely and boost sales!
Customization
Each business organization is different in many ways, and they require specific business tools for their convenience. Here comes the need for customization, and you can go for sales tracking software that offers this ultimate feature to support business growth. Opt for sales CRM with the customization and save your operational cost keeping unwanted features at bay. Select what you need and fix your business as industry-specific with sales tracking app.
Automating repetitive business tasks
Automation of repetitive business tasks can bring great benefits to your business. E.g. if you automate data management, you can empower your employees by reducing their manual efforts. Similarly, you can support the financial side of the business, eliminating unwanted operational costs such as print and paper. Moreover, you can rest assured that there are no errors and task duplications as it completes with digital support, not human interventions.
Business insights
Businesses need continuously monitor sales and other functions to measure growth, and business reports can help you a lot with it. With sales management CRM software, you can generate reports when required, and it will help conduct a deep study of previous business activities and performance.