Request Demo
Drop us your details we will get back to you soon!
How CRM systematizes business functions to yield more businesses?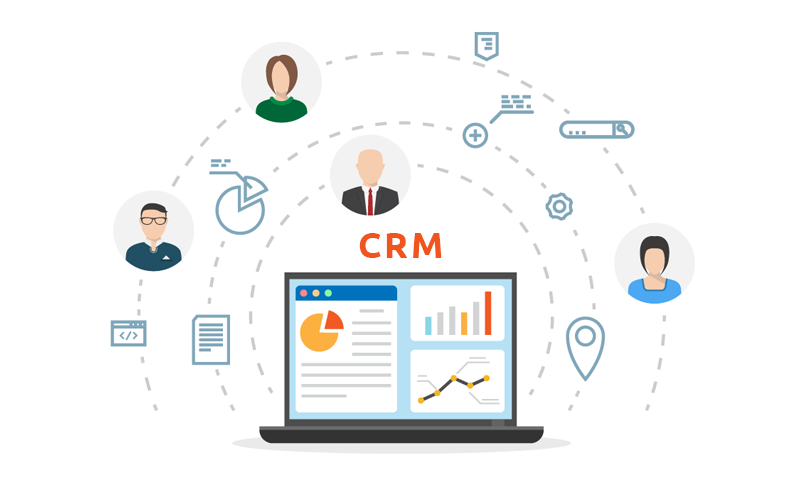 Sales CRM software helps organizations scale-up businesses by maintaining customer relations and organizing sales activities, closing any loopholes that negatively affect business productivity. It is observed that the demand for sales tracking CRM systems has been increasing day by day due to its user-friendless and customizable options. Implementing a suitable CRM system as per your requirements is beneficial for you in many ways. It helps you manage operational costs effectively, and the customer-centric approaches aid in attracting customers. Below we described some of the main benefits of using excellent sales CRM software for your business.
Assist in managing your data
Sales CRM systems organize all business data such as customer data, sales opportunities, leads, account details at a centralized database. The real-time accessibility of these details to various departments improves work productivity and thereby increases sales and productivity. Quick access to business information helps make faster decisions, and that will be reflected in business performance.
Reduce the hardship of manual data entry
CRM system provides various options to collect and record customer information at single storage. Digitalizing business and customer information reduces manual data entry and hence saving your sales executives precious time. You can rest assured that the data is safe, and also it makes sure that there are no risk factors of task duplication. Eliminating repetitive tasks help employees to be more productive in their roles.
Helps in creating and managing the targets
It is necessary to manage business targets on time as it directly impacts the growth of the business. With CRM software, sales managers can set targets for the employees. Once it is assigned to an employee, managers can track the work progressions, and the executives can give updated details of targets achieved in real-time.
Helps to capture and follow up leads
Sales management CRM software is one of the best ways to capture and process leads efficiently at the right times. It collects lead details at the central place from various sources. Once the data is at the central location, you can prepare your teams for follow-up activities and convincing the inquiry to make them sales-ready.
Provides easy tracking of sales and employees
Sales CRM software gives tracking and connecting features for the best business experience. You can track field employees through GPS location tracking and can control the field sales. Also, you can offer your assistance if required. Along with these, the CRM system provides support to track the order in transit for managing transparency in business activities.
Helps in Identify regular customers
With the help of customer details such as purchase history, buying behavior, payment history, and customer shopping trends, the CRM system helps you identifying repeated sales opportunities. It aids a sales representative to offer them more personalized services, and also, sales representatives can cross-sell products based on customer interests. It may help improve the organizations' conversion rate.
Get your customized version of sales CRM software and continue the business to success. It will help you reduce business costs by eliminating repetitive tasks and maintaining accuracy in every business transaction. Tracking and connecting transactions in sales at all times improve the quality of business functions, and hence the credibility of your business firm.