Request Demo
Drop us your details we will get back to you soon!
Ensuring Better Selling During the New Normal - COVID 19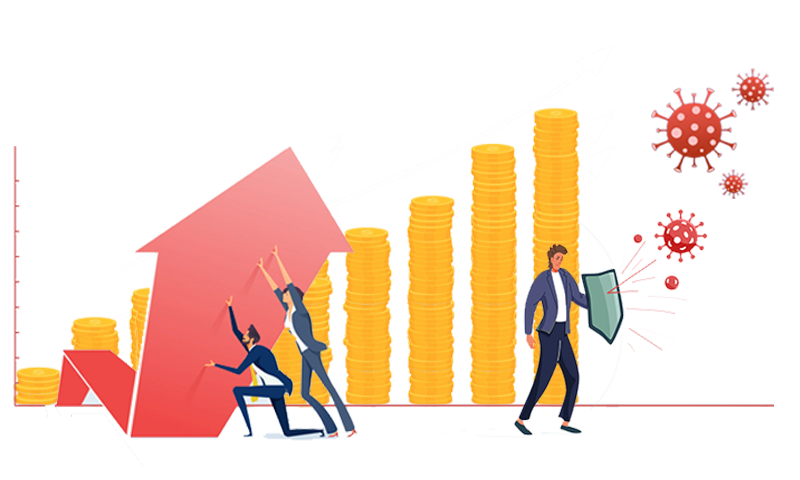 Covid -19 has shaken the entire world affecting lives, businesses, and industries. The whole world struggles to get back to normal life. Each country's government trying hard to make things better for its people. It is the same in the case of business industries as they keep trying to find better tools for business operations. We all are not aware of when this pandemic ends, and it is obligatory to implement new strategies and tools to overcome this situation. In this case, we can go for sales CRM software as it is enriched with some essential features for running a business successfully. Let's discuss how sales CRM can help us during the new normal - COVID 19.
Evaluating Your Products
Sales CRM software is the best tool for evaluating your products. It can generate and saves reports of the products and services instantly. It stores the working details of the products in the central database. Based on this information, you can make modifications to the product to go with the marketing trends. Also, if the product is well designed with all features to run a business successfully, you can promote your products in the market space.
Making Better Communication
Sales CRM collects and stores all customer data to the central database. This data includes customer interests, purchase history, buying behavior, social media interactions, contact details, shopping trends, etc. Sales CRM software helps track and connect with the customers and keep their data updated for further references. During this crisis, we can easily retain customer relationships by referring to these data. We can offer them personalized services for retaining customer relationships. Along with these, we can refer to this data while conducting client meetings and customer interactions to offer the best business opportunities with us.
Creating Business Planning
Planning and executing business activities are significant tasks that need much attention. It's a group activity and hence involves suggestions from various departments and employees. In these cases, there is a chance of subjectivity while taking business decisions. We can implement sales CRM software to solve this issue extraordinarily. Sales CRM software generates reports instantly that are error-free and transparent. It can generate sales reports, performance reports, product, and service-based reports whenever needed. The business intelligence team can use these reports for executing business plans for the future. They can analyze business functions thoroughly to understand the flaws in the business cycle. Also, they can use these reports to make improvements in the business operations in a better way. To understand the workflow, managers can use performance reports, and this will help them to identify the best performers.
It is impossible to predict when this pandemic season ends and when we can go back to normal life. Medical departments are under struggles to find medicines, and people are waiting for a better result. But how long can we wait? So it is significant to keep going forward as we can. It's our responsibility to adjust to this situation and find a better solution without violating Covid- 19 protocols. So trust Sales CRM software as they can help you adapt to the 'New Normal' business situations in many ways. Get your version today and keep going ensuring safety and security.