Request Demo
Drop us your details we will get back to you soon!
How a Distributor Management System Software can benefit your FMCG Business?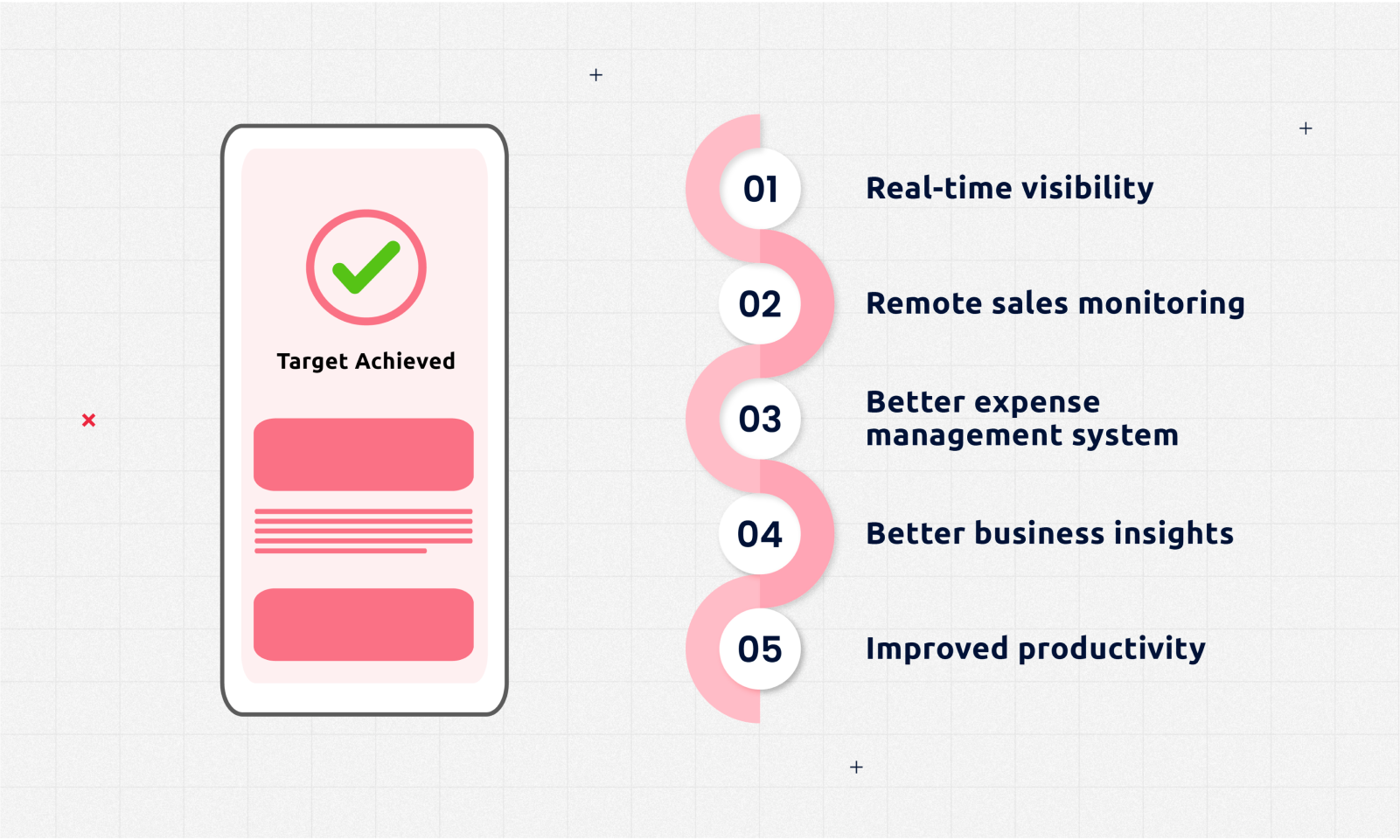 Distributor management system software is an essential business tool for the FMCG business sector. An FMCG business dealing with personal care things and daily essential goods, and recently it faces tight competition due to the high consumer demands. A strong distributor management app can help you deal with such problems by automating business functions and systematizing the sales cycle activities. By organizing business functions, you can make sure that your customers are served with the best, and all of the business systems work properly to meet the needs of consumers.
Here we describe how a distribution management system can benefit your FMCG business sector.
Real-time visibility
Distributor software or field service CRM software can help you manage the business tasks in real-time using its advanced features. It is required to get a complete picture of your business in real-time to ensure the smooth and consistent functioning of the business. Well-functioning distribution management system software can help you track and connect with your field sales executives and share business data seamlessly. It provides access to business data at any time for the smooth transferring of the business tasks across multiple platforms to execute and submit assignments more effectively.
Remote sales monitoring
The distribution wing of FMCG business spread out through the urban and rural areas. Fast and reliable product distribution is needed for FMCG business growth. Distribution management system software helps businesses track field sales, manage time, and monitor a large volume of sales through the location tracking feature. The managers can track and connect with sales executives and through which they can understand that how activities are progressing and meeting the deadlines. Also, sales automation provides data access, so the executives can get required data at their fingertips for managing the sales seamlessly from remote areas.
Better expense management system
Field force management solution offers an opportunity to manage expenses in the sales and distribution channels with better clarity. With the help of this Saas solution, your sales executives can capture and upload receipts and invoices instantly for better financial transparency. Managers can do the necessary steps for processing the expense claim at the earliest. In this way, you can sort out financial transactions irrespective of the location.
Better business insights
You need to perform a constant analysis of the business functions to get to know about the productivity and the areas that needed improvements. With the help of instant sales reports, stock, production, and performance reports, you can interpret the business activities. These reports are accurate and error-free as there is no human intervention and subjective elements. Studying these will be helpful for you to find the business flaws and business progressions more effectively.
Improved productivity
Distribution management system software helps businesses to automate business activities and thus will be resulted in increased productivity. The instant access to business data at any time makes business transactions more reliable and accurate. The digital form of data management also reduces human efforts of maintaining excel sheets and physical data collection and management. In this way you can save more time and that you can invest productivity in other business areas. The real-time monitoring of business also helps you to reduce unwanted delays in business transactions and thus will be resulted in improved productivity.
Better distribution management system software can help you regularize business functions in the FMCG sector using its amazing features. All of its innovative features help your teams to collaborate in real-time through location sharing, instant communication, and data access through a single platform. The perfect collaboration of both technical features and human efforts makes a result that uplifts FMCG businesses and, hence productivity and sales.