Request Demo
Drop us your details we will get back to you soon!
Top 5 Reasons Why Sales People Need Sales CRM?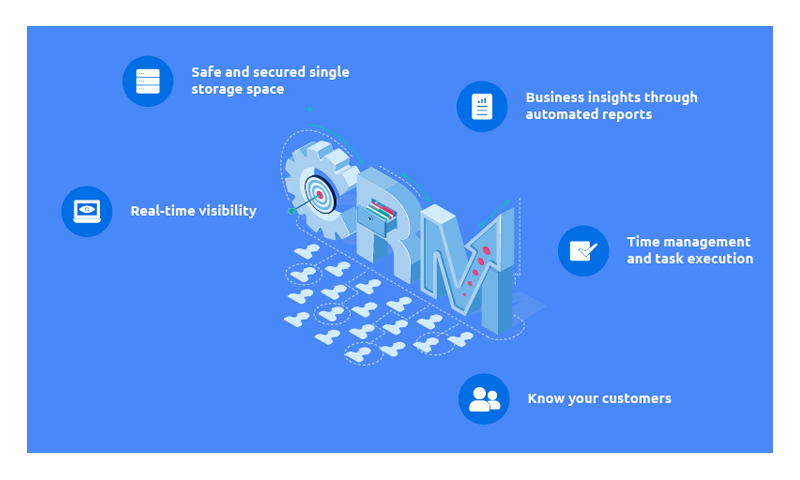 Nowadays, sales and business managers find that using sales tracking CRM software is the easiest way to establish their business at the top of the industry. Business leaders have come to know that CRM saves and processes business data in a centralized system in an easy-to-follow format. That allows remote workers and sales executives to maintain workflow in real-time. Also, it helps business managers monitor staff performance and sales growth and hence optimizing selling. Also, managers find out that the sales CRM is not only a business tool, but it's a fully equipped business infrastructure to take the business on the right track to earn more profits and income. Sales management CRM software help salespeople to qualify and follow leads in time, and also it helps to prioritize business tasks to fasten and improve production and sales. Here we describe how it improves the efficiency of sales reps rather than merely describing the benefits of using the sales tracking app.
Reasons Why Sales People Need Sales CRM?
Safe and secured single storage space
Sales tracking CRM software assists sales representatives in storing and managing their data such as contact details, activity plans, scheduled business plans, and business opportunities in one place. Also, salespeople can enjoy uninterrupted access to the database at any time from multiple locations. Besides, it helps them to rest assured that their data is safely located.
Time management and task execution
Sales tracking app help salespeople manage their daily business activities and prioritize tasks. It will help them make sure that the customers are getting the best care from their side. Also, CRM systems help sales executives spend more time effectively with customers to close more deals in less time with a reliable customer base.
Business insights through automated reports
Sales teams can prepare business reports instantly on a daily, weekly, or monthly basis for the management. This process is fully automated, and that will be transparent and only takes few clicks to prepare and submit.
Know your customers
Sales tracking CRM help you manage customers by providing personalized services since all customer-related information has been stored at the central database. This data helps sales teams to understand the needs of the customers to provide an enhanced customer experience. You can ensure customer loyalty, higher profit margins, and increased customer satisfaction by giving suitable options to the customers.
Real-time visibility
By tracking and connecting with customers, orders status, and other business activities, salespeople can come to know that the needs of the customers are to be addressed, for example; product replacement, any service or query to be answered. All these can help increase the chances of closing more deals.
In a nutshell, with the help of sales CRM software, salespeople can make more deals and improve the quality of business performance. It can help them strengthen customer relationships by prioritizing customer needs and resolving their complaints. Implement quality sales CRM software to perform better searches and find more opportunities.