Request Demo
Drop us your details we will get back to you soon!
Excel vs CRM: How it impacts the growth of businesses?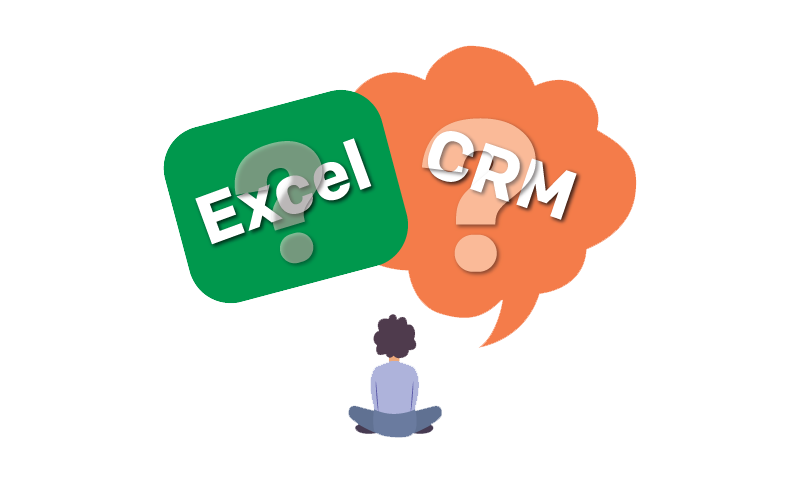 Business industries experiment with a variety of business tools to achieve success and reliability. It is because of the continuous updating and changes in technology and business tools. Right now, CRM software is on the trend, and almost all businesses have realized the role of CRM in scaling their businesses to the up levels. Traditional business methods follow excel spreadsheets to manage and monitor their sales activities. Excel sheets are also a convenient yet simple tool to manage the business, but we need to invest many productive hours in entering data. It is one of the main drawbacks of using excel sheets in sales management, and it is one of the main reasons businesses start to depend on sales CRM software. To get a broader idea, let's go deep into the Excel v/s CRM study.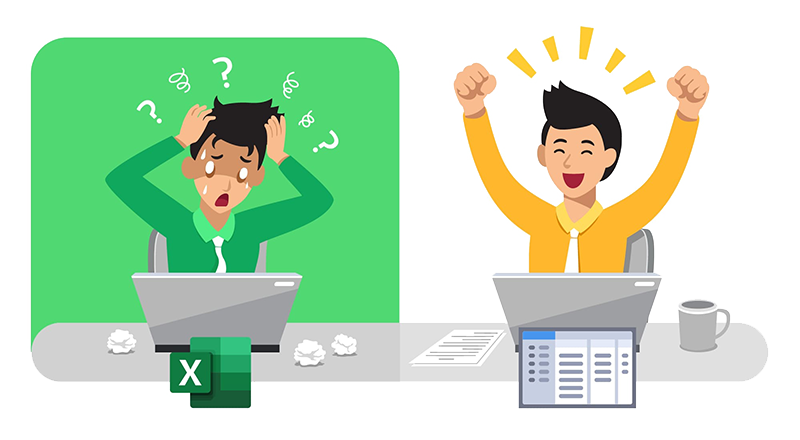 What is CRM Software?
CRM is a business tool developed to build strong customer relationships. Sales CRM keeps track of your sales, organizes and prioritizes business tasks for enhanced productivity. With the help of properly implemented CRM software in hand, every organization can feel a unique and seamless experience in handling customer data. Sales tracking CRM software lets you identify the biggest business opportunities and potential prospects that will be resulted in improved sales.
No matter how big or what type is of your organization, you can go for sales tracking CRM as it can fit in every size, type, and category. If you wish to drive more sales as soon as possible, choose a CRM over excel sheets. Let's check some main reasons to consider CRM over excel sheets.
Excel is not suitable for team collaboration from distant locations
Lack of data security
It takes many hours to enter data, and it is vulnerable to fraudulent activities
Excel sheets are not easy to manage
Excel sheets do not support automation of repetitive business tasks
These are the main drawbacks of an excel sheet, and if you have a CRM instead of an Excel spreadsheet, you can master;
Manage customer data using a single location, and that encourages sales representatives to be more proactive and share accurate business data across all channels. Hence, it decreases the response time gap.
Customer data analysis helps sales executives design personalized services for their valuable customers. Thus there opens the door for long-lasting customer relationships.
CRM can track end-to-end activities in a sales pipeline. Hence you can have an idea of the sustainability of workflow.
Cloud-based sales tracking software ensures data security while data transfer across multiple channels.
Sales team members working in the field and remote areas can collaborate on the same sales projects and share data for maintaining task continuity.
CRM software automates data management. So it manages time efficiently and also eliminates the manual efforts of executives.
Sales management CRM is a unified application that helps employees manage sales activities using this single platform from anywhere at any time.
Possibilities CRM offers to business developments are not limited to only these benefits. It's just a few points describing how useful a CRM is than excel sheets. You can customize sales tracking software and visualize the sales funnel in real-time for getting seamless business updates. Organize your sales cycle, attract more customers, and track activities at the right time for a better business experience. Capture leads using CRM software and track them on time for fast lead conversion and increased sales.